Helsana+
Helsana+
https://www.clubprivilege.ch/club/helsana/en
https://schema.org/MixedEventAttendanceMode
https://schema.org/EventScheduled
2021-11-18
2022-04-18
Helsana+
CH
Helsana+
Helsana+
0
CHF
https://www.clubprivilege.ch/club/helsana/en
2021-11-18
2022-04-18
2021-11-18
5
5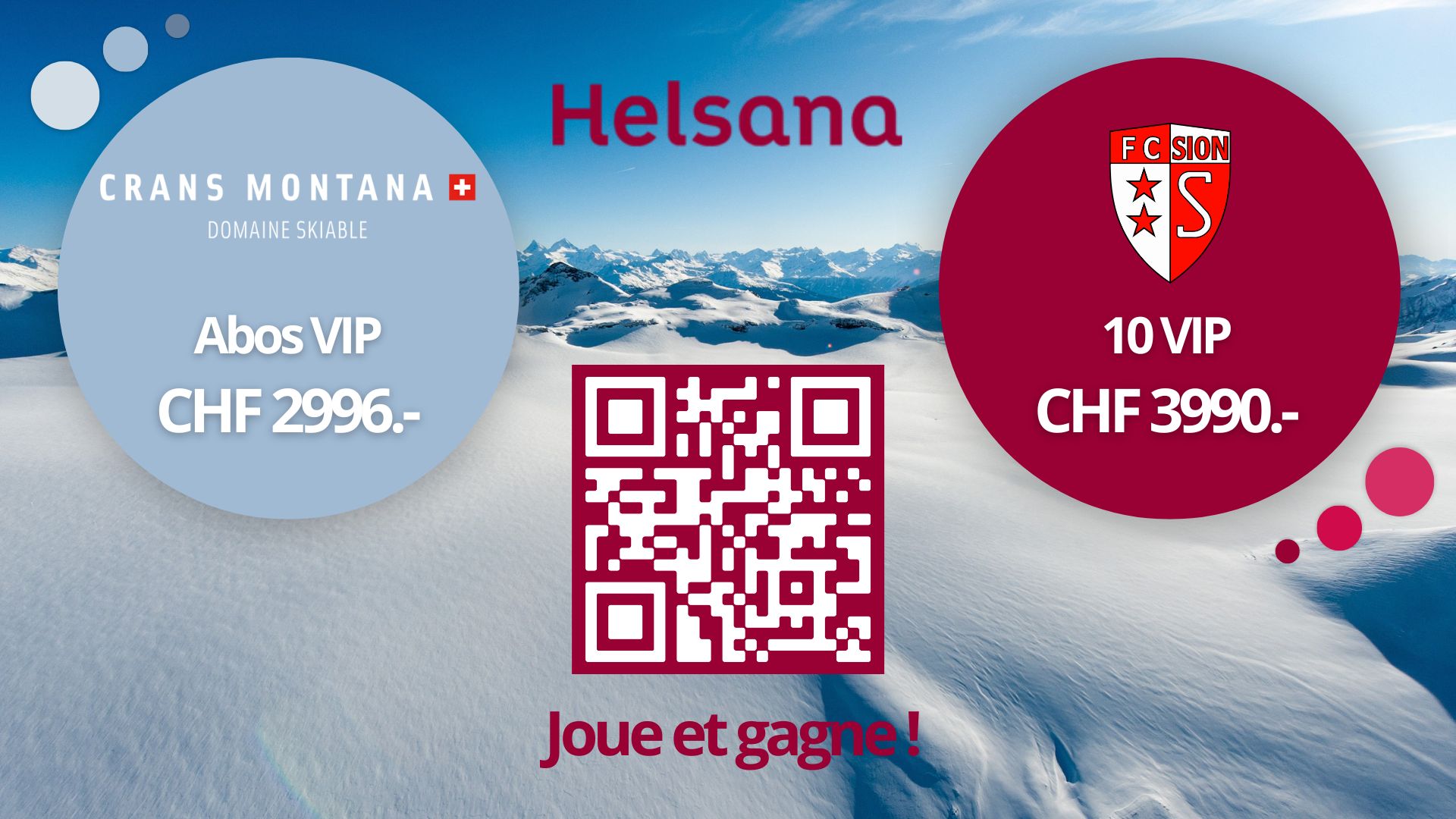 Helsana Club
Try your luck and win 5 years of ski pass in Crans-Montana!
As a member of the club, you can also benefit from 50% off your next ski pass at the cash desk and maybe win one of the 150 passes for the 2021/2022 season or 5 years of skiing during our draw!
Let yourself be surprised all winter long with our many exceptional advantages.
With the Helsana+ application and the ticket, you can also benefit from a 25% discount on a skipass on the webshop.